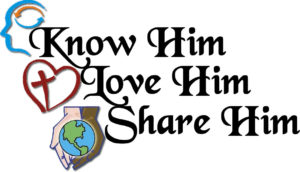 Community is a family-friendly church.  You will find a place where believers assemble for worship, instruction, and fellowship.  The worship of Community is biblical and conservative.  We believe that the Word of God is still relevant and practical for today's culture.
CBC was formed in March 2019 when Lighthouse Baptist Church (1981) and Victory Heights Baptist Church (1949) merged together as one congregation. The combined 108-year history of both churches brought a legacy of commitment to the Scriptures as the Word of God, and to reaching the world with the gospel.
What to Expect When You Visit
You and your family will receive a warm welcome by the friendly family of Community.   Each Sunday morning begins with a full breakfast at 9:00 A.M.. Then, if you chose to come to Small Groups (i.e.,Sunday school), you will discover that we have classes for the whole family, with graded classes for the children and youth.
We are biblical, conservative and traditional in our style of worship. Our services and preaching always strive to have a practical application for today's living.  We sing hymns, choruses, and biblical praise music.  We encourage you to bring your Bible with you so that you will be able to follow the pastor's teaching as he preaches.  If you do not have a Bible, we have Bibles in each pew for your use.
We do receive an offering at each service.  We believe that giving is a vital part of worshiping the One who gave Himself for us.  We believe that it is the responsibility of the members and regular attenders to give toward the work of the Lord through the local church.  The plates are not passed through the congregation, but are located in the foyer, and up front on the table in front of the pulpit. If you are our guest, please do not feel obligated to place anything in the offering plate.  We ask that you only do what you are comfortable doing.
We desire for you to feel welcome when you visit us.  We hope your first visit will the first of many.
Try Us Once…That's All We Ask!